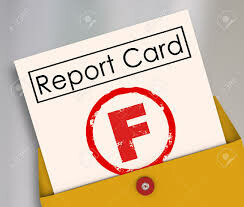 Of all the "terrible advice" of Jesus we have looked at this month – this has to be toward the top of the list. For one who is supposedly the "great" physician, one would think He would at least know how the body works. Evaluate this advice (Matthew 15:19-20):
"For from the heart come evil thoughts, murder, adultery, all sexual immorality, theft, lying, and slander. These are what defile you. Eating with unwashed hands will never defile you."
In an age obsessed with weight, appearance, diet, and health, Jesus suggests something I have never heard from a doctor – worry more about your thoughts than what goes into your body. That is just the beginning of why this advice is so terrible. He also suggests our evil thoughts don't begin in our minds but in our hearts! Am I crazy to think that I think thoughts in my head?
Jesus seems to have two strikes:
Aren't we are supposed to be hyper-conscious of our bodies and what we consume?
Don't our thoughts come from our minds?
These are obvious contradictions to our modern culture, values, and way of thinking.
Jesus challenges not only our culture, but he challenges us. Do we believe what happens on the inside of us matters more than the outside? Are evil, negative or sinful thoughts something I can just "stop thinking" in my mind?
Jesus is never content to let his followers stay comfortable. He wants us to move toward Him and grow in holiness. This is His goal, and His "terrible advice" is only terrible if one does not want to be like Him.
Jesus may have failed anatomy 101, but he is correct on this. Of course, we think thoughts in our heads, but the desires and impulses that drive us come from our hearts. The good and evil, the wise and unwise – we are driven by the desires of our hearts and our minds simply follow suit. If that is scary, join the club. Where is your heart today? What thoughts are flowing from it? Whatever is happening inside of it does not scare the great physician. He is the only physician who can successfully perform open heart surgery without an operating room or a scalpel.
As we turn to Jesus and seek to follow His ways and His advice, we will need new hearts. New hearts lead to new minds and new minds give us eyes to see His ways among a culture that is constantly screaming at us to do the opposite of what Jesus wants.
"And I will give you a new heart, and I will put a new spirit in you. I will take out your stony, stubborn heart and give you a tender, responsive heart."
Ezekiel 36:26