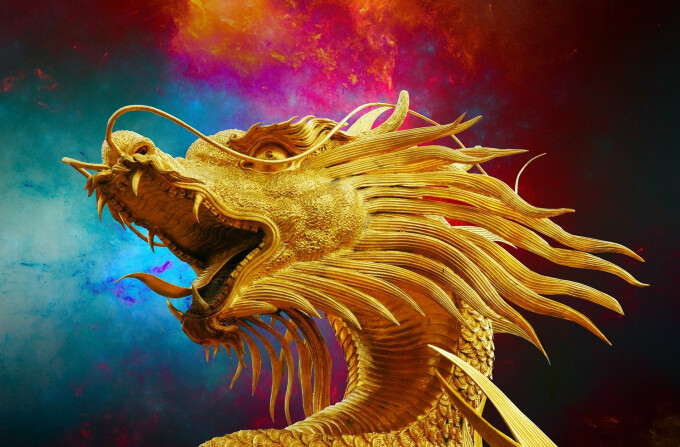 Silent night.
Brutal night.
Hell and heaven
Meet to fight.
I doubt this version sounds familiar, but consider its appropriateness; over 2,000 years ago God fired the opening shot in a war for your soul and mine in the small town of Bethlehem. Jesus' birth is the culmination of all that God worked in the previous 4,000 or so years since since sin entered the world. In Genesis 3:15, God reveals a glimpse into His plan when He tells the Serpent,
"I will cause hostility between you and the woman,
and between your offspring and her offspring.
He will strike your head,
and you will strike his heel." (NLT)
So it shouldn't be a big surprise when we read what the disciple, John, describes in Revelation 12:3-5. Here we read a decidedly different perspective on the Christmas story. There's no stable, no manger and no Heavenly Host singing "Gloria, in excelsis Deo." Instead our enemy, the serpent...now depicted as a giant red dragon is poised, ready to pounce.
"I saw a large red dragon with seven heads and ten horns, with seven crowns on his heads. His tail swept away one-third of the stars in the sky, and he threw them to the earth. He stood in front of the woman as she was about to give birth, ready to devour her baby as soon as it was born.

"She gave birth to a son who was to rule all nations with an iron rod. And her child was snatched away from the dragon and was caught up to God and to his throne." (NLT)
The coming of Immanuel (God with us) signified the first salvo fired in the war of souls. Not a world war...a cosmic war. One that shows how deep the love of the Father is for us. It wasn't by chance or accident. Paul tells us that it was God's plan all along in Galatians 4:4,5:
"But when the right time came, God sent his Son, born of a woman, subject to the law. God sent him to buy freedom for us who were slaves to the law, so that he could adopt us as his very own children." (NLT)
Christmas time always leaves me in wonder. Not at the tinsel, snow or other trappings...but at the fact that God Most High chose a lowly baby to be born and grow into the man who would rescue me from a death trap of my own making. Relient K wrote a song that still moves my heart every time I think about it:
"And I, I celebrate the day
That You were born to die
So I could one day pray for You to save my life…"
This cosmic war that began in Bethlehem and rocked the heavens was all so that you and I would accept this gift...this Jesus.