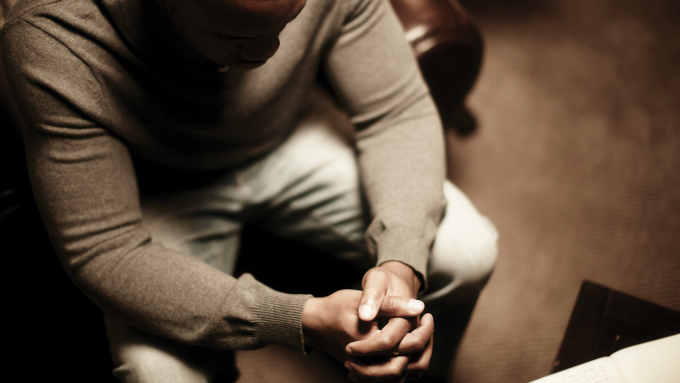 In the last two weeks, our nation has gone from the death grips of racism and persecution to the onslaught of natural disaster. Our minds aren't capable of truly focusing on more than one thing at a time and so we hop back and forth between what for some, is now a memory of Charlottesville weeks ago and the Texas flooding of today. And I'm reflecting on the speed at which our lives take uncertain and sometimes abrupt turns, at the differences between these two events and surprised by the similarities in our responses not in spite of our humanity, but because of it.
After waters recede, the damage left will be evident. Volunteers will come in, ripping out molded carpet and refrigerators packed with rotting food, eventually replaced with something new. And the threat of churning oceans will not be far from our minds.
After nationwide protesting of white supremacists and arrests made, we'll replace the news feed with something else, bandaging a wound and leaving it alone in hopes of healing. Something else happens, our minds shift to other matters, unwilling to step into the hard places of healing.
Unless…
Unless as created beings of the Creator, we pause long enough to listen and go to the places that are still bloody after the camera crews leave.
Unless as humans, we wait patiently for the rescues to be made, for water to dry up and those who will lead us are ready for the work that is actually needed.
Unless we as people, Americans, and neighbors will pray and be ready.
Psalm 145:18 "The Lord is near to all who call on him, to all who call on him in truth."
As a Christ follower, I believe I can do no good thing apart from my Savior. And my neighbors need to see the goodness of Christ in me as I work and sweat for restoration and rebuilding. They need to hear the peace of Christ from the words I speak and those I don't. The need to watch the patience of the Spirit as I wait to provide the right help at the right time. And they will see and hear these things when I am prepared with prayer. When my relationship with the Father is right because I talk to him and even more importantly, I listen to him, others can receive what God would do through me, through the Spirit living in me.
The long term and the comparatively short term work we have ahead of us is tremendous. As a nation, as brother and sisters in Christ, we have much to learn about each other, the truth of our neighbor's life and our role in it. And after all this rebuilding and righteous redemption, there will be continual work to do.
Will we be prepared with prayer?