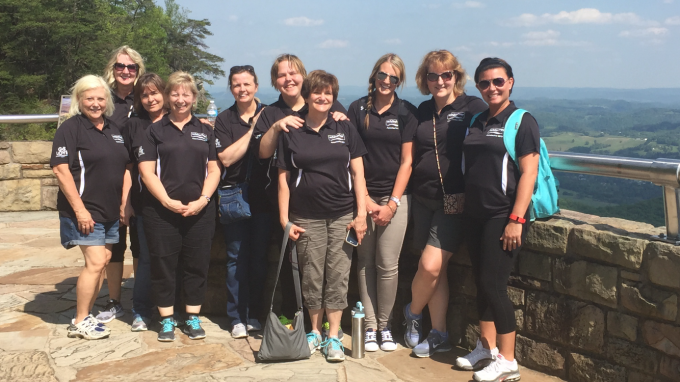 Wednesdays are well deserved days off for the volunteers of Red Bird's work camp. The ladies headed out first thing in the morning to visit the campus' Community Store and meet the elderly folks at the Senior Center before heading south to Pineville State Park to have a nice scenic lunch at a restaurant at the top of the mountain.
After lunch, the team hiked up to Pinnacle Overlook in Cumberland Gap Nat'l Park, then split up..some staying in Kentucky and some crossing over the border into Virginia. (See white line...KY on left.)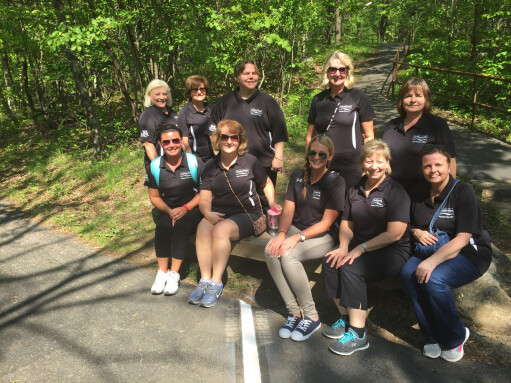 What a beautiful day for hiking! What beautiful views! A few team members even made it to the top of Tri-State Peak to stand on the boundary line of 3 states and take a selfie.
A short stop to Walmart purchasing our homeowner a few items to spruce up her deck and dinner made for a great deserved day.