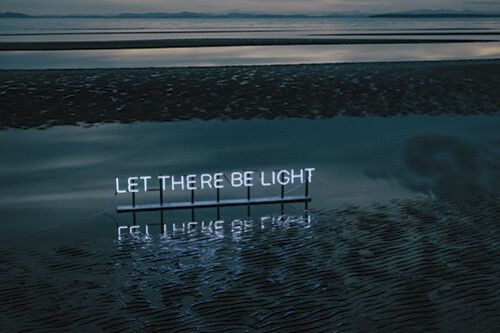 "In the beginning God created the heavens and the earth. The earth was formless and empty, and darkness covered the deep waters. And the Spirit of God was hovering over the surface of the waters. Then God said, "Let there be light," and there was light."
Genesis 1:2-3
It might seem a strange place to start when speaking of the Spirit, but I figure, might as well start at the beginning. And as it turns out, this is my favorite part. Imagine the Spirit of God, anxious with anticipation. God is about to unleash his best on this formless and dark place: the earth and our very souls. He's about to proclaim light and breathe on it his limitless creative Spirit that has been there from the beginning of time. And as He breathes new life into these bodies He's gifted us with, He fills up the empty yearning gaps inside us with none other than His Spirit! "Let there be light!" he says. I've got to add the exclamation because I can't imagine it any other way. I'm trying to picture the sheer pleasure it must have been for the Spirit to witness what He was waiting for – beautiful streaming light in all directions. And I can't imagine the Spirit any other way than when He takes residence in us. God's own Spirit living in us, guiding us into truth and wisdom, searching out everything about us, tending to us and ushering us into God's glorious light.
The Holy Spirit – perhaps the only claim to holiness we can cling to, is God's gift to us. His Spirit, His light, His perfecting work in us to know Him.
And I'm in love with this fact – God is not far off – He is here, within me, and I can know Him. I do know Him because of His Spirit. He leads me to right wrongs, to listen to a wounded heart when I've got a really long to-do list and to rest in His presence and be still. He reminds me of my humanity and to love when it's ever so hard because I am loved though undeserving. He comforts in my grief, He is counsel and might and knowledge and just when I think I get it, He reminds me of the mystery of the Father, Son and Spirit. And this makes me smile. The work will continue in me. I won't ever be done learning or being shaped into the person He's made me to be on this earth, but I do have a promise. I've got a mighty God, the very Spirit of Him who made the heavens, the earth and every person on this planet, living and working in me. And if He promises to come and live in me, He will see it all the way through to completion.