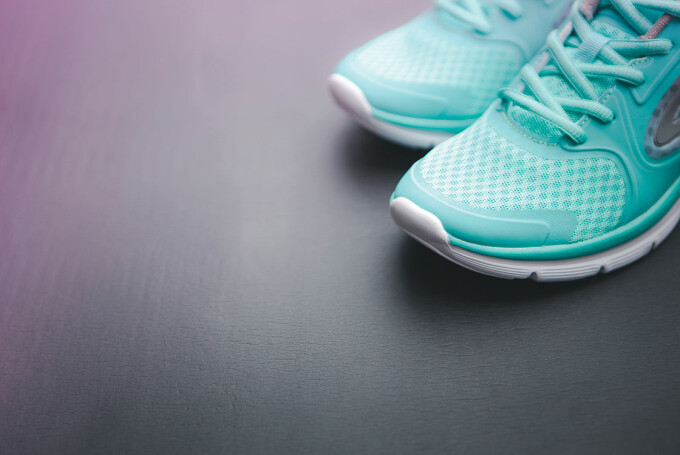 In our younger days, my wife and I used talk about the different sports that we both participated in while growing up. Speed is a necessity in every sport one can think of. The sometimes overly competitive spirit that we both have would often bring up the subject of who was faster or quicker. Eva played softball and basketball while I ran track and was a swimmer. While speed in running pertained to both of us, we realized that the differences between running up and down a court and running an 800 meter race were many. The training for endurance as well as speed were worlds apart. But as we have grown older one harsh reality has set in; we are no longer those athletes. It has now been more than half our lives since we were in good enough physical shape to perform that way. Amazing how eighteen years of not training really diminishes ability.
Our life and relationship with Christ is similar in that when we are not seeking him on a regular basis, the "muscles" and connections begin to lessen. I often find that when prayer, bible reading and service are not on the top of my priority list the things that don't really matter in life take over. That is why we need to consistently reassess and reflect on our lives and readjust our gaze to Jesus. We are not merely training for an upcoming event, but seeking an everlasting relationship with the creator. Essentially, it is a marathon not a sprint. We will not receive the prize in full until we meet Jesus face to face but we will get to experience the benefits of the training and sacrifice along the way. The legacy that we leave among the lives that we touch in this life is a prize in and of itself. Our children learn from our service to others, our prayers and our studies. They see the devotion and what it entails and if we are so blessed they begin the long race marathon with Christ themselves.
Paul states in 1 Corinthians 9:24-27
"Do you not know that in a race all the runners run,
but only one receives the prize? So run that you may obtain it.
Every athlete exercises self-control in all things. They do it to receive a
perishable wreath, but we an imperishable. So I do not run aimlessly; I
do not box as one beating the air. But I discipline my body and keep it under control..".
We must always be training and involved in the race that Christ has given us. There may be times in life where it seems like we are not moving forward or we are moving too slowly, but we must keep running. We must not disengage. The legacy that we leave behind is worth it. The prize of Christ is worth it.