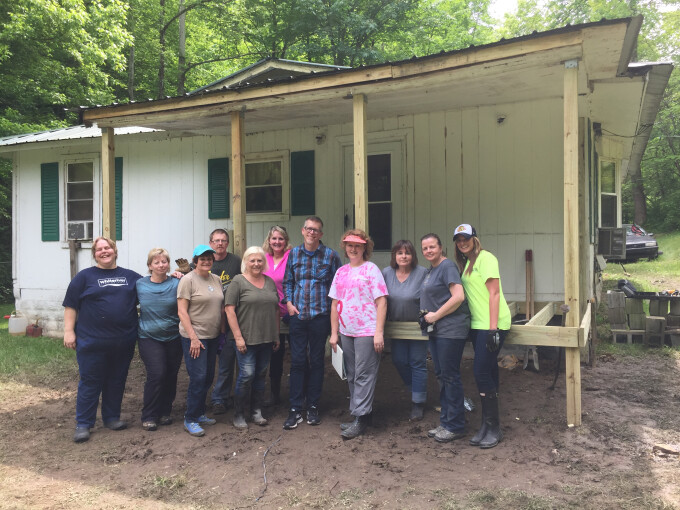 This morning the team divided up; some went to the project site to continue building the deck while the others went to visit the elderly folks at the Senior Center.
Although we had some rain in the early morning, God was good and answered the team's prayers by moving the rain out of the area before the team arrived to the project site. Although the ground was soft and muddy in places, that didn't stop our ladies! The posts were all set and the deck frame went up (and all framing was level).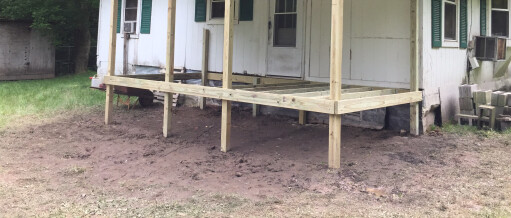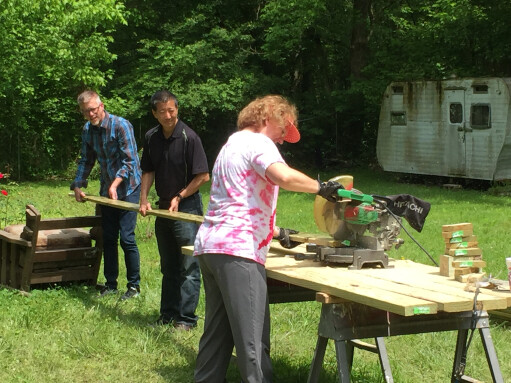 The homeowner, Bonnie, keeps verbalizing "I love you" to the the team as she is so excited for her new deck that overlooks her backyard and the arbor her late husband built for her. Her words instantly put smiles on the faces of our team.
At the Senior Center, 8 ladies and 1 man were given a real treat--haircuts!! They were SO excited as Amanda Smith (beautician by trade) touched hair that just doesn't get cut by a professional.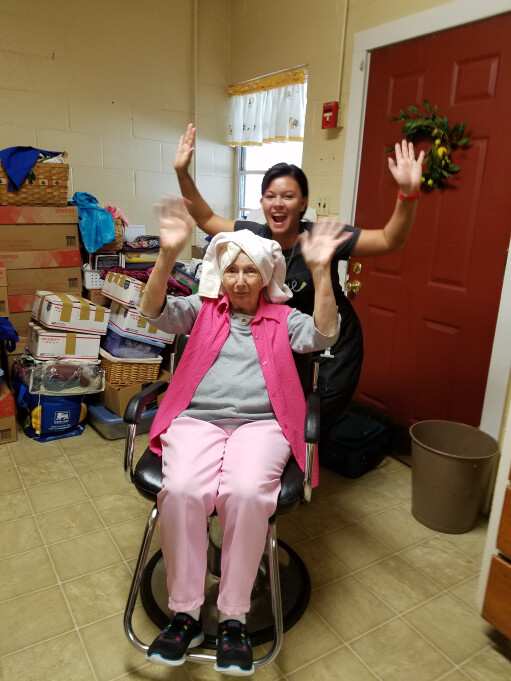 Hand massages were given by other team members while Sue Shaw lead a sing-a-long of country gospel music. Smiles all over the place!!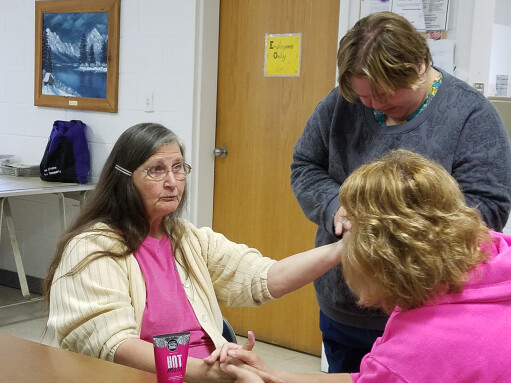 Our team had two visitors: Global Outreach Pastor, Jim Chamberlain, and Dean Omori. They came to visit Red Bird Mission and see the project site. (The ladies even enlisted their two visitors a little bit!)
The team has united quite nicely and are having so much fun!! Other work camp volunteers have commented how great it is for them to hear so much laughter coming from our team!! Wednesday is a free day so the ladies are heading further into the mountains for some great hiking. Praise God for His Blessings!