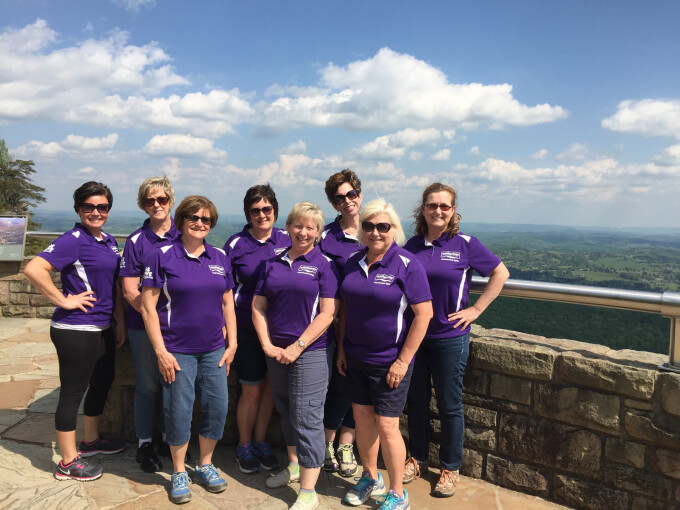 On Tuesday, 05/08 the team went into 2 directions. 5 ladies spent the morning with the elder mountain folk at the Red Bird Senior Center where they cut lovely silver hair, painted nails of worn wrinkled hands, and even learned to quilt around a hanging square frame with very sweet ladies!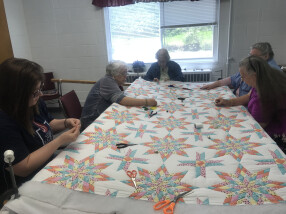 Stories were listened to of being raised in the mountains...most women are widow's trying to survive in an area extreme poverty. All are so, so thankful for Red Bird Mission as many generations have relied on those resources.
Our team witnessed how the Senior Center has provided a means of removing isolation out of the daily lives of many. The elders were not only excited to see our team but seeing the boxes and boxes of donated bingo prizes given by many from WRCC.
The other 5 ladies continued at the job site cutting and installing 'under pinning' on the new room addition (it will be a bedroom) and finishing the insulation. The electricity has been connected and works (thanks to the help from our crew chiefs)!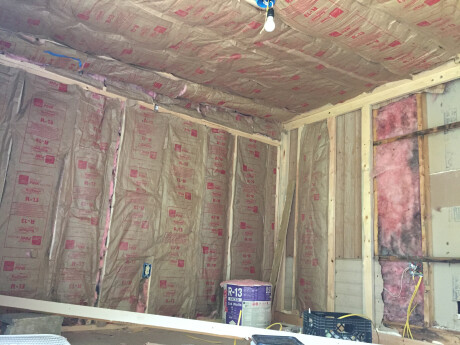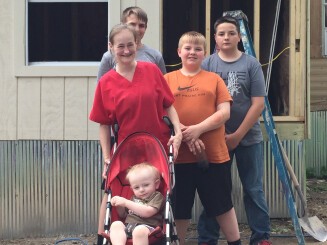 The team was able to connect to the homeowners on Tuesday afternoon. Melina and her 4 boys chatted with the team about who would receive the new bedroom. All of the older boys want the new room but we think 'momma' will have the say on this decision.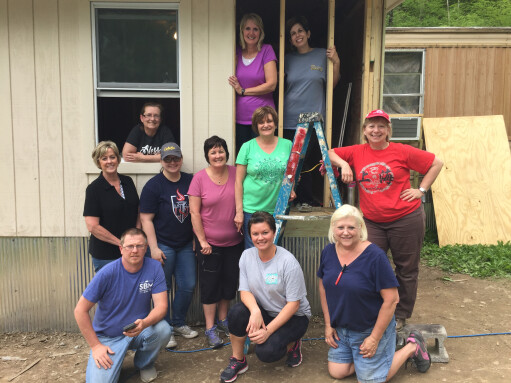 Wednesday, 05/09 was our day off! The team traveled to Cumberland Gap for a nice day of hiking which included lots of laughter! Actually, laughter has been a daily occurrence on this trip. What beautiful scenery in these beautiful Appalachian mountains as we encountered 3 states (KY, TN, and VA).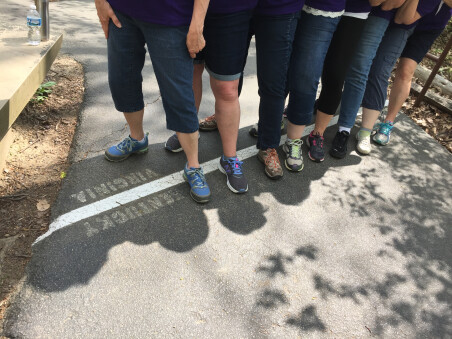 A quiet coffee shop was discovered in Cumberland Gap, TN along with a babbling brook. After a well rested day of sightseeing, the ladies are ready for new day of work!