Hurricane Harvey Mission Trip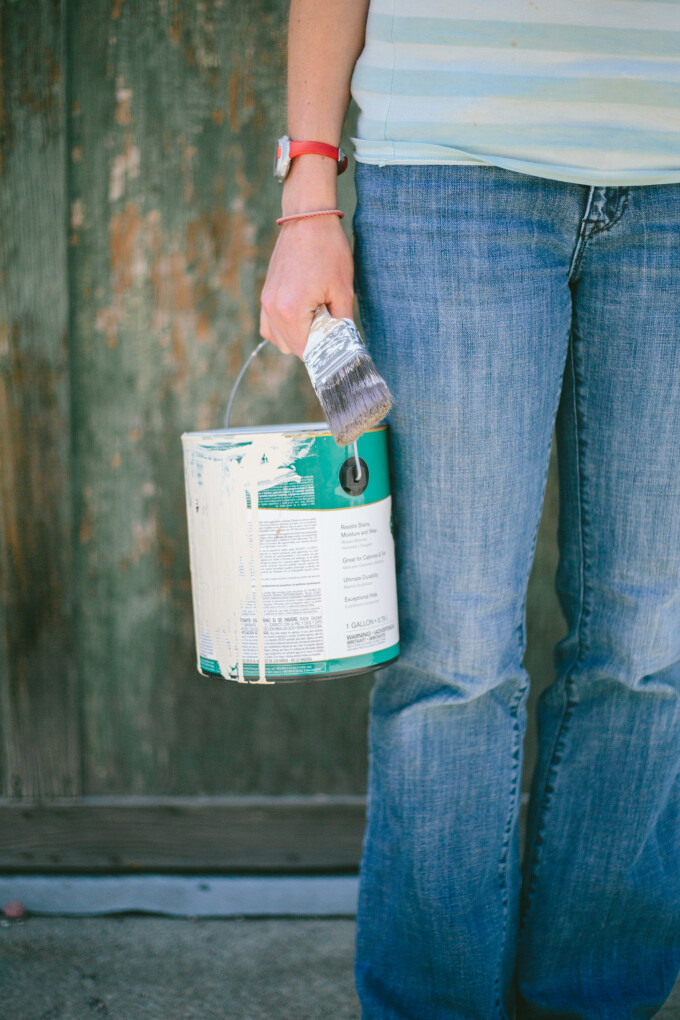 It's been forty-six days since the ocean stormed the East Texas coast and the skies dumped upwards of 60 inches of rain. I remember watching the news coverage with tears in my eyes and being sure the plans I had to travel to the Texan/Mexican border were changing with each drop that fell.
Little did I know at the time the people God would move to join me and the people who were suffering then that I would meet two days ago.
The first face I met was Rosa, then, Estaban, then Alex. In broken English, she told me she has 5 children, while we peeked into her home, without doors, without a floor. She, her husband and her daughter spent one month throwing away everything they owned, right down to the carpet and floorboard. We shook hands, we embraced, we promised to return in the morning.
Our team, who grew to 14 with the addition of another friend from Washington, left early in the next day, measuring, cutting, tacking, and nailing sub-flooring, while others made up "Basics Boxes" filled with donated toilet paper, paper towel, cleaning supplies and hygiene items. We delivered them door to door with the help of Liz, Rosa's daughter, a mother to two little girls herself.
We finished that floor today with a little ambivalence. There is so much devastation yet we left that neighborhood with tearful goodbyes, now joined by a few more friends from Georgia.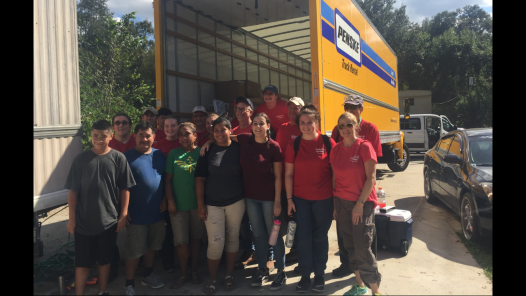 Our bodies are tired tonight, but our hearts are full. We overflow with stories of triumph and loss, heavy burdens and birthdays, pain and hope because as my friend Luis said today, "I'm like that tree. I can't be moved. I have roots that are deep. I have good soil that gives me strength." He says this as we stand in front of his condemned home, reading John 15 from the Bible he keeps in his truck, where he now lives.
We've completed the job in this neighborhood, moving on to other places tomorrow that include a home that has not been touched in 46 days. We'll throw out things connected to memories that speak about a life. We'll wonder how things came to rest where they did, what things are there that don't belong. We'll come back tired and hungry with more stories to tell and experiences to share, a night spent in prayerful preparation for one more day.
It's been 46 days and hundreds if not thousands have received no help. This will only happen when people from Washington, Georgia, Colorado, Maryland and Indiana come. This help will come when you come and take it back home, this mission to notice, to act, to pray and return.
It's what we do, those who call themselves followers of Christ. We come and serve, we go home and serve. We're thinking about this, the going home, even while we are here, and how it will continue past a few days under the hot Texas sun.
Today, a man got to nail the last floor board into the corner of his home. His family celebrated his granddaughter's birthday with strangers that became fast friends, while prayers were offered for the future to be filled with those he loves and a home complete.