Staff
The staff at White River Christian Church strives to live out the mission of connecting every life to Jesus. We love being able to serve alongside you in this endeavor. To learn more about our staff structure, you can view our Organizational Chart.
« Back to Staff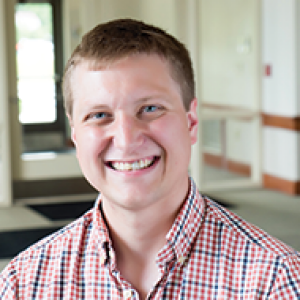 Derek Lariviere
Hamilton North Student Pastor
office: 317-773-2233 ext. 204
As the Hamilton North Student Pastor, Derek will be creating a youth ministry experience for northern Hamilton County and overseeing and supporting the Sunday morning children's ministry. He is also responsible for coordinating and pouring into ministry leaders for the children's ministry. In addition to being on staff at WRCC, Derek is also the Facility Operations Director for a youth center in Kirklin, Indiana called "The Bridge". Derek received his degree in youth ministry from Cincinnati Christian University in 2014. Derek lives in Tipton with his wife Haleigh and son Grayson.
Hobbies: Hanging out with his wife and son, going to the park, playing some disc golf, and watching movies.