Staff
The staff at White River Christian Church strives to live out the mission of connecting every life to Jesus. We love being able to serve alongside you in this endeavor. To learn more about our staff structure, you can view our Organizational Chart.
« Back to Staff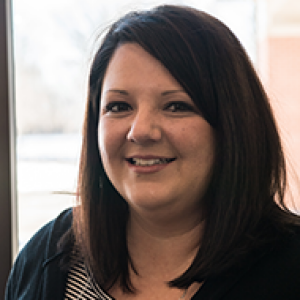 Stephanie Farmer
Student Ministry Assistant
office: 317-773-2233 ext. 131
As the Student Ministry Assistant, Stephanie is responsible for supporting, assisting, and keeping the student ministry team in line.
Stephanie recently returned to work after being home with her children for several years. Previously she was an Administrative Assistant at Primrose School of Noblesville. Her background is in Early Childhood Education. Stephanie lives in Noblesville with her husband, Allen, and their three children, Chloe, Sheldon and Kaydee.
Hobbies: Spending time with her family, cooking, and taking pictures of her children.