History
1972
The very first members met in a home as a small group of people who called themselves the Noblesville Prayer Group. After establishing the group, they obtained a more permanent space in Forrest Hill Elementary School.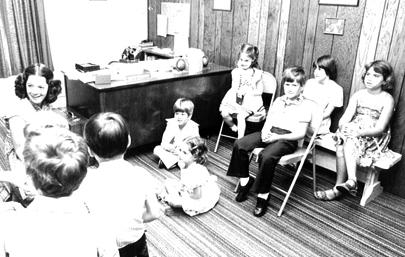 1974
The groundbreaking ceremony was held to dedicate the land at 1685 N. 10th Street to worship. The foundation, bricks and mortar of the new church building began being laid by members of the congregation.
1975
WRCC moved into its first building here at 1685 N. 10th Street. The building consisted of the Worship Center which had partitions in the back for Sunday School classes as well as two offices for the staff. WRCC had grown from 30 people at its inception in 1972 to more than 300 at this point.
1984
Another dedication service took place; this time for a new 400-seat auditorium and also the fellowship hall.
1988
An education wing was added to the building to accommodate growing Sunday classes. A nursery and chapel were also added to accommodate the 450+ members. The Pastor at that time, Darryl Moulder, said, "I think the reason for the growth is a commitment to the basics. Our desires to remain true to the Scriptures, follow Biblical teachings, and see those teachings applied to present situations."
1997
The "Forward in Faith" Campaign was launched by the leadership to fund the building of the Family Life Center (Gym), remodeled worship center (to accommodate the 500 people now attending these services) and some additional office space. Nearly $1.3 million was committed during this campaign.
2000-2001
The congregation moved into the new Family Life Center for worship services to accommodate growing numbers. During this time, a new 900-seat sanctuary, several new classrooms, and an expanded children's area was being constructed.
2002
The congregation at WRCC dedicates another addition to their building with the new Worship Center, classrooms, kitchen and multi-purpose room. The old worship center was reconstructed into a youth area for the Jr. & Sr. High Ministries. Pastor Tim Brock came with his wife, Becky, and two daughters to lead our congregation as the Sr. Pastor. In his years of ministry here, Tim has led WRCC to a new stage of growth as attendance peaks to over 2,000 people, baptisms occurring on a regular basis on Sunday mornings, and people coming to know Jesus Christ as their Lord and Savior.
2008
We clarified our vision, recaptured our mission, and determined the values by which we will do life and ministry. We purchased the old bowling alley to the south of the church building in order to expand the Community Works and Jr./Sr. High Ministries.
2010
God continues to bless the ministry of WRCC as we extend ourselves to our neighbors and the nations. We established a strong partnership in Nairobi, Kenya to work in one of the largest slums in the country and have begun building a school/community center. We continue to repurpose our facility to meet the growing needs of our ministries. We continue to identify people who others have forgotten (orphans, individuals with special needs, victims of sex trafficking) to reach with God's love and hope.
2014
We launched a separate worship venue in the gymnasium on Sunday mornings called the Cafe which offers live worship and teaching by simulcast video in a relaxed atmosphere where seating is available at round tables. We created a 2020 vision to become 1 church in multiple locations to further fulfill the mission of connecting every life to Jesus.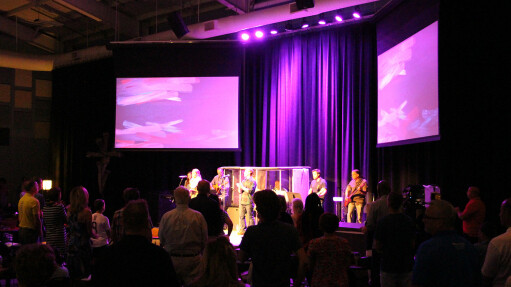 2017
In September of 2017, we took another step toward our vision of becoming 1 church in multiple locations and opened the doors to our second location - Hamilton North. We held worship services at the Hamilton Heights High School serving the communities of Northern Hamilton County including Cicero, Arcadia, Atlanta, and Tipton. Our Hamilton North location also had a Ministry Center that served as a meeting space and offices throughout the week.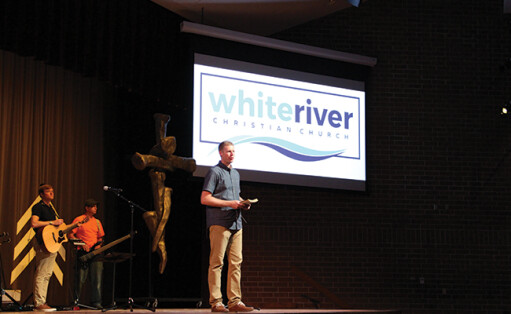 2020
In June, we opened Remnant in downtown Arcadia. Remnant is primarily a coffee shop and event center whose proceeds directly benefit the town. It's also the home of the Hamilton North location. It provides a way to connect and serve the community well beyond Sunday mornings.