Kids
Birth-5th grade
SUNDAYS
Noblesville @ 9 & 11 am
Hamilton North @ 9:15 am & 11 am (birth-4th grade)
WRCCkids is more than just childcare – we're all about Teach the Bible, but make it Fun! Your kids will learn about God, the Bible, and God's family (the church) in engaging, interactive and fun ways. We worship, learn, play games, make crafts and friends in large and small group environments.
WRCCKIDS Upcoming Events - NOBLESVILLE
WRCCKIDS Upcoming Events - HAMILTON NORTH
SUNDAYS AT HOME
Below are resources if worshiping from home works best for your family:
weekly parent cues and family devos
Serve in WRCCkids
As part of the WRCCkids team, you are a child's first experience with God's family and a partner with parents in raising the youngest generation to love Jesus. From leading a small group, cuddling babies, to welcoming families ... there's a place for you in WRCCkids.
VBS
June 13-17, 2022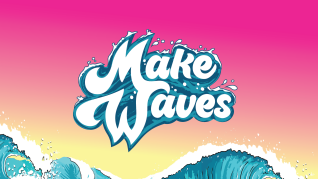 Each day, kids ages 4 years-5th grade will enjoy high-energy music, dancing, crafts and games as they learn that what they do today can change the world around them!
Learn more and register by May 22!
CHILD DEDICATION
In a Child Dedication service, parents present their child(ren) before God, asking for His wisdom, and committing to raise their children to know and love God. Family, friends, and the church also commits to support and help parents fulfill these vows.
Child dedication services are typically held twice a year: spring and fall. Please contact Amber with any questions.