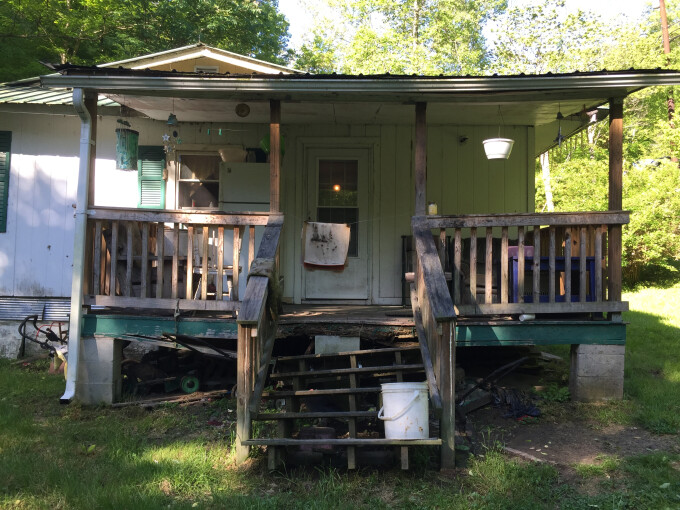 Monday was a big day for our team as the ladies worked together to remove a rotted deck off of a widow's home. Bonnie, the 68 year old home owner, was so thankful we came! The team prayed with her before demolition began...and did it ever begin! This was a first for this team of 10! Demolition was completed by lunch time; our crew chief was very impressed! (And this was a first for him too--first time he had a team of all women.)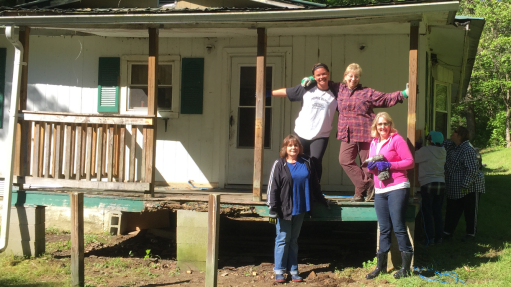 Once the old deck was off, the new one began by digging 8 holes 18" deep. Our team now proudly have their PHD'S. (Post hole digger certificates!) Drills, saws, and crow bars all used/shared today by the team. The weather was absolutely beautiful today and the sounds of a rushing creek behind the homeowners house made for lovely background music at this jobsite.
God has provided these ladies with such beautiful scenery for this mission trip. The ladies are uniting quite nicely. Tomorrow's forecast may bring rain, but God is shining in their hearts!